Hello, it's Evelyne!
Today is Fashion Revolution! After the catastrophic collapse of Rana Plaza in 2013, a movement was created to demand better conditions for workers and more transparency in production of the biggest players in the fashion industry.
Since 2012, I've worked with independent designers, who produce their collections locally, to ensure better control over production and a better quality of life for those who produce them. I've always loved meeting designers, the creatives behind brands, visiting workshops, and knowing the details behind creating products, so when I decided to go ahead and open my own boutique, it was obvious that I would continue down this path.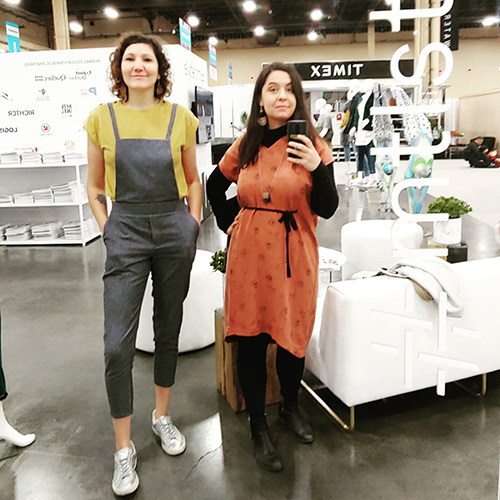 No, I do not create anything myself (not yet, atleast!) but I get a lot of pleasure selecting each brand and each product found under our roof, so you can leave the boutique with peace of mind, knowing that your purchases have been ethically produced, locally, are sustainable, that you have contributed to the local economy and that you have allowed a designer and their tiny team to grow and pursue their dreams. I know all this because I've met them all.
To all our customers, a huge thank you for encouraging our mini company that strives to do the best we can for the greater good. And to our designers, thank you for breaking the mold to create the most ethical products possible, so that one day perhaps, it becomes the norm.